A roof lantern can be the perfect finishing touch – it will completely alter the aspect of a room, flooding it with light and creating a wonderful open feel to an area.
At W D Joinery we can manufacture a bespoke roof lantern to suit the style of your home. Electronic roof openers and thermostatically controlled sensors can be fitted to allow ventilation. We can also use an Exitex System, which is maintenance free powder coated aluminium for the roof.
For all your joinery requirements please call Wayne or Mark on 01237 421164 or email us at info@wdjoinery.co.uk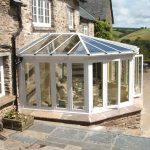 Conservatories
From our North Devon workshops, W D Joinery produce bespoke handcrafted wooden conservatories to your specifications using traditional joinery techniques.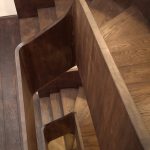 Staircases
Our staircases are all produced and made individually by are skilled joiners and a design service is available if required.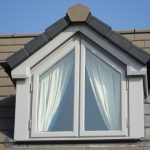 Windows
At W D Joinery our windows are purpose made to your specifications and requirements. We pride ourselves in producing a full range of windows to suit all needs.