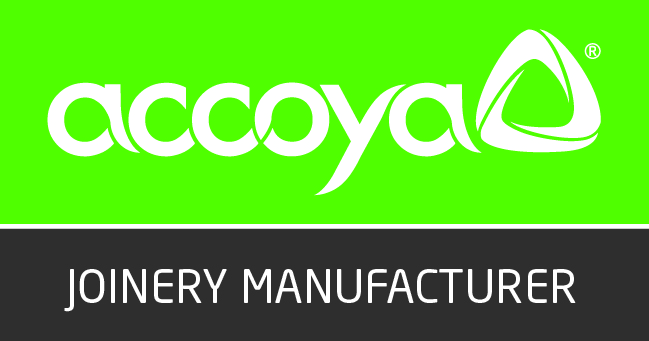 SUSTAINABLE HIGH PERFORMANCE WOOD
Ideal for windows, doors, cladding, decking and many more applications
Accoya® wood is a high performance wood. Created from sustainably-sourced wood, Accoya® undergoes a proprietary, acetylation process that permanently modifies the wood to the core.
The result: an environmentally friendly solid wood with durability, dimensional stability and beauty that matches or exceeds even the best tropical hardwood.
Accoya® wood is sourced from sustainable sources, including FSC and has class leading environmental credentials such as Cradle to Cradle™ Gold certification by the highly prestigious McDonough Braungart Design Chemistry (MBDC) organization.
Accoya® wood is perfect for demanding applications such as windows and doors, where it is important that tolerances are tight yet regardless of the conditions, they open year round. Accoya® is perfect for siding where wood's natural beauty is desired, but sustainability and high performance are of the utmost importance. In decking, where it is important that boards do not warp, twist, bow split, Accoya® is up to the challenge.
THE BENEFITS OF USING ACCOYA®
Outstanding Durability
Dimensionally Stable
From Sustainable Sources
Perfect for Coating
Consistant Quality Throughout
Inspiration
ABOUT ACCOYA® WOOD
Accoya® wood is the result of more than 80 years' research and development that has brought together a long-established and extensively proven wood modification technique – acetylation – and leading-edge proprietary technology to create a high performance wood.
Accoya® wood can be used for virtually anything from windows to doors, decking to cladding, bridges to boats and even for applications that are presently only feasible with non-suitable materials.
The physical properties of any material are determined by it's chemical structure.
Wood contains an abundance of chemical groups called "free hydroxyls". Free hydroxyl groups absorb and release water according to changes in the climate to which wood is exposed. This is the main reason why wood swells and shrinks.
Acetylation effectively changes the free hydroxyls within the wood into acetyl groups.
This is done by reacting the wood with acetic anhydride, which comes from acetic acid. When the free hydroxyl group is transformed to anacetyl group, the interaction between free hydroxyl and water is elimnated, rendering the wood more dimensionally stable and extremely durable.
PRODUCTS
Accoya® wood is the material of choice for window frames. Not only does it have extremely low thermal conductivity but it is more durable and dimensionally stable than the best tropical hardwoods. It can be opaque coated or, for those wishing to enjoy the natural look of wood, transparent coated. Accoya®'s low maintenance requirements add to its cost effectiveness and environmental credentials.
Exterior doors and shutters should be durable, dimensionally stable (to prevent doors becoming difficult to open and close in bad weather) and easy to maintain. Accoya® wood meets these criteria and may be used to create simple or complex designs with a choice of finishes.
Accoya® wood is suitable for cladding, siding and façades where aesthetics, less frequent maintenance, dimensional stability, durability and insulation value are key factors. Accoya®'s versatility makes it ideal for use in residential, commercial and industrial structures.
In specifying decking, beauty, strength and all-weather performance are important. A material that will stay flat and not warp, split, swell or be affected by fungi, water uptake or rot is desirable. It is also crucial that the wood is non-toxic and therefore totally safe for people and pets. Accoya® wood meets these requirements.
Examples